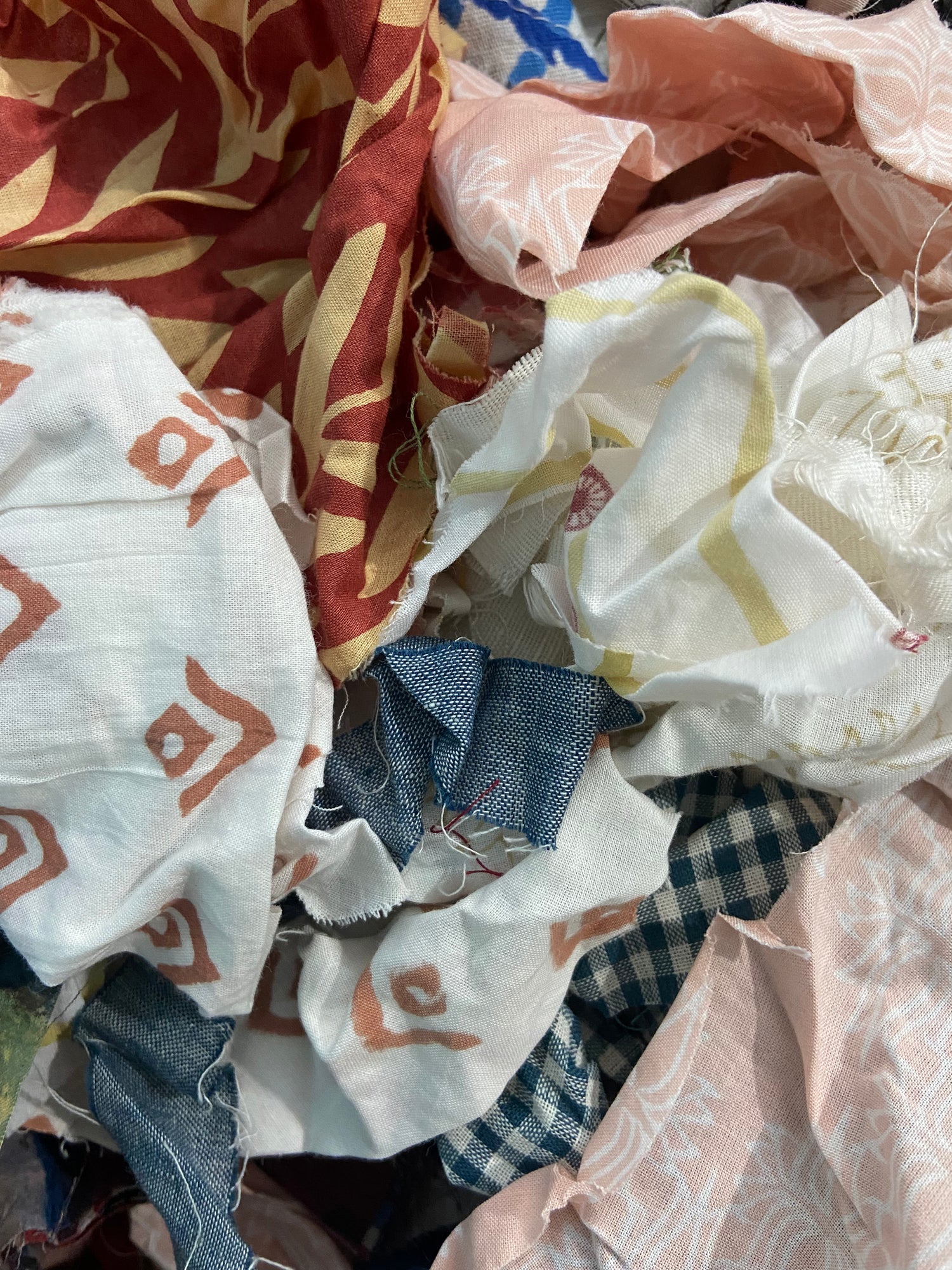 Truly Sustainable
What are Zip wallets for women?
Women's zip wallets are the perfect go to wallets for carrying phone, cash, cards and coins as well. The metallic zip wallet also adds to one's style as well. You can choose which one completely based on your personality and your attire. Upcyclie.com has one for every dress and occasion.
Women's wallets are available in a variety of colours and patterns. You can buy a few for your everyday use as well as something for a special occasion. Limited edition pieces that would add to your attire for special moments are also available.
Check out Upcyclie.com for a large selection of zip-around wallets at the best quality, and affordable prices.
What are Folding Wallets for women?
Folding wallets are the bi-fold wallets, perfect for cards, cash and phone. These bi-fold wallets for women are sleek and stylish, but completely unique in style. The designs are all one of a kind, patchworked in the Japanese style of wabi-sabi (meaning: perfectly imperfect).
Carry this bi-fold wallet, and match it with any dress- making it the perfect attraction for the special occasion. Bi-fold wallets for women not only add to the style, but also adds to the pride as it is made completely from smaller waste of fabric that would have otherwise been incinerated or ended up in landfills. 
Buy handmade wallets from Upcyclie
Stylish wallets are a necessity in today's world. While handmade wallets require you to have enough space to keep your essentials, all in one place, they also need to look good and high quality with durability. 
You can choose from a wide range of colours of zip-wallets and folding wallets from Upcyclie.com online store, and update your complete collection of wallets!
You have adequate options with small zipper wallets, big zip wallets for women, folding wallets for women, sling wallets for women at Upcyclie. 
1. Beautiful Printed Zip Wallets for Women: An amazing combination of fabric with metallic zipper is this printed collection of Zip wallets for women. Your search for the best handmade wallets for women ends here. You can use these wallets while you go out, shopping or even on a longer trip. You can effortlessly carry all your essentials right from keys, to cash, coins and even your phone! Being sustainable, you can also carry a small tote bag for some unplanned shopping as well. It has 8 slots for cards, a zipper pouch in between, made with upcycled polyester drill collected from renowned artisans in Karnataka.
2. Animated design zipper wallets: If you are looking for sustainable and stylish- then you are at the right place. These animated design zipper wallets are all one of a kind, limited edition, eye-catching at the same time sustainable, as they are made out of fabrics that would have otherwise been incinerated. It's vegan, very easy to match with any dress, and beautifully constructed with fabric and metallic zipper.
3. Wabi-Sabi Wallets: These wallets are perfectly imperfect. True to the Japanese concept it has been made with, every single piece is cut in a completely random way, but to make a perfect bi-fold wallet together. The inside and outside of the bi-fold women's wallet is all made from smaller pieces of fabric that would have otherwise ended up in landfills. The pure cotton card slots can hold 6 cards and cash. There is a separate slot for phones as well. Each of these wallets are handmade, and unique. The wabi-sabi sewing and quilting makes it durable and makes sure it lasts a very long time. 
Explore other products from Upcyclie
Upcyclie is your perfect place for all your sustainable and stylish essentials. We offer a wide range of products and options, ensuring all our customers have access to beauty in upcycling. We believe that every customer deserves to choose products based on their personality and maintain it in a unique manner as well. You can look at mobile sling bags, Kindle sleeves, small zipper pouches, cord holders, sustainable small gifting items and wedding clutches for women. 
FAQs:
1. What materials are the wallets made of?
All of the wallets are made from smaller pieces of fabric that would have otherwise been incinerated or ended up in landfills polluting the environment. Zipper wallets are made with slightly bigger pieces of fabric. The zip used is pure metal. Bi-fold wallets for women are made with smaller pieces of fabric stitched together. 
2. How many card slots and pockets does each wallet have?
The zipper wallets have 8 slots for cards, 2 slots for cash and phone and a zipper pouch in the middle to store essentials and coins. The bi-fold wallets for women have 6 card slots, 1 cash slot and a slot for phone as well, all made out of fabric. 
3. Are the wallets ethically and sustainably made?
All the wallets are made from fabric that would have polluted the environment if not for making these products. Every accessory used here is also upcycled from bag makers in and around Karnataka. They are handmade by women of Upcyclie. 
4. Are these wallets washable?
Both zip wallets and the bi-fold wallets are washable. For durability- we suggest giving it for a dry clean at the dry clean centre. You can also try hand washing with soap or detergent if it is just a small stain. Since the bi-fold wallets are made with handwoven cotton, we suggest not to scrub it as it is naturally dyed handwoven cotton pieces patched together, it might cause a colour fade. 
5. Can I return or exchange the wallet if I'm not satisfied with it?
Yes you can. You will have to raise a request at nam@upcyclie.com within 24 hours of receiving the product along with the reason for return.
Return increases the carbon footprint involved in making and delivering the product, so we evaluate the reason and then take it up. 
Shop today's special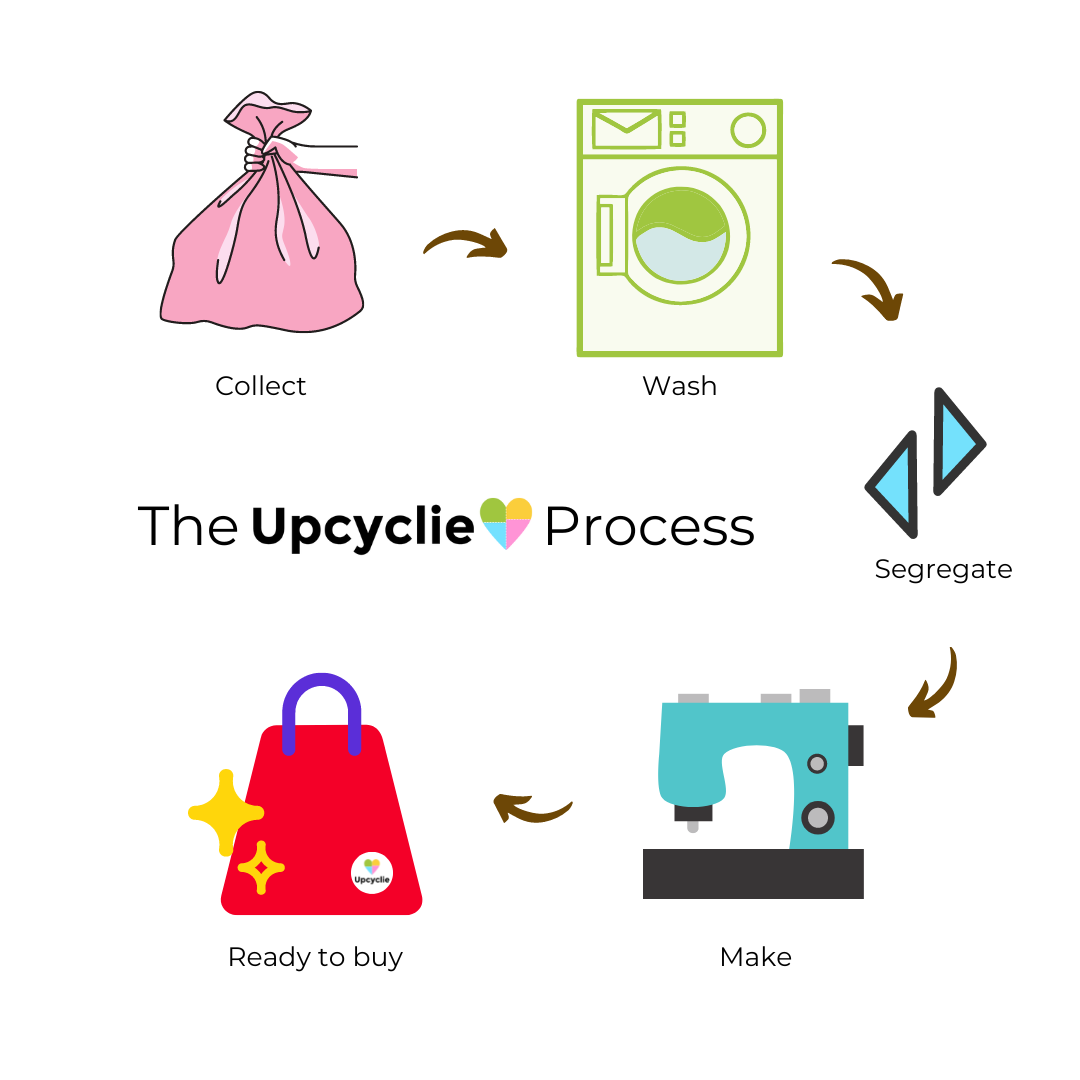 Why Upcyclie
Upcyclie is built with ONE intention- divert fabric waste from landfills and make something useful out of them, creating a circular economy.
Every second, a truck load of fabric waste gets dumped in the landfills. We aim to stop that truck and put it to good use.
Check out what we have for you.
Products by Upcyclie